Grape Varieties From the Loire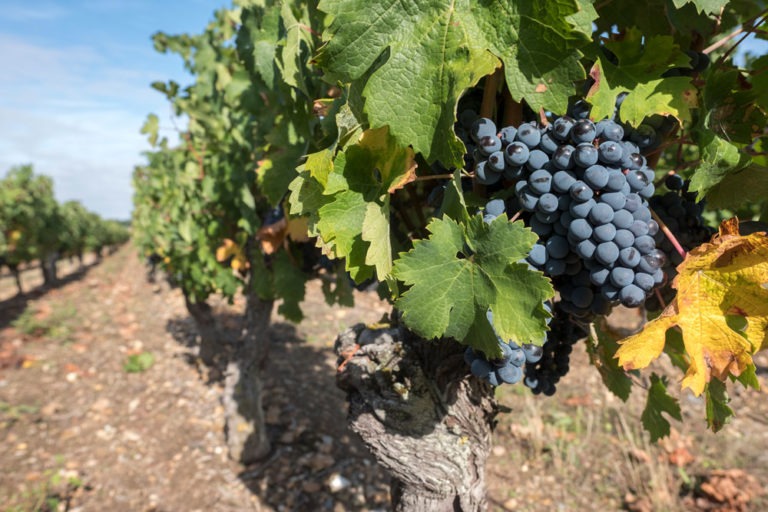 A bit about ampelography…
Ce nom un peu étrange désigne tout simplement la discipline qui étudie la vigne et plus particulièrement les cépages. Le cépage est la variété du raisin.
Chaque cépage se différencie par des caractères morphologiques (couleur, forme et volume des grappes et des baies, découpure des feuilles) et physiologiques (floraison, maturité, teneur en sucres, tanins, substances aromatiques, etc.). Une partie du travail du vigneron et de l'œnologue consiste donc à choisir les cépages en harmonie avec un sol et un climat particulier afin d'en exprimer le meilleur.
The Loire Valley – The widest spectrum of wines worldwide
The Loire's 12 grape varieties include Cabernet Franc, Chenin, Melon de Bourgogne or Sauvignon. This unique array of varieties offers a very diverse range of highly expressive wines.
Chenin:
The Loire's cool climate and soil types enhance this variety, the products of which range from very dry to very sweet, and from still to super premium sparkling wines. Chenin is strongly influenced by the profile of the soil: clay brings about rich and textured wines, whereas chalk and limestone provide vibrant and fresh wines with good tension. Radiant, nervous and fruity, Chenin associates green apple and greengage plum aromas with floral notes. Mineral and cut grass notes also come to the fore.
Cabernet Franc:
The vineyard of the Saint Nicolas de Bourgueil Abbey was the first to use this Loire Valley variety during the 17th century. Generally single varietals, these wines are fruity and slightly full-bodied, with exceptional charm, evoking violet and raspberry aromas. Cabernet Franc is also used to elaborate a vast array of delicate and crisp rosés, ranging from semi-dry to dry. The specificity of Maison Ackerman is that of adding it to most of its Méthode traditionnelle sparkling wines in view of obtaining structure and a distinct aromatic style.
Sauvignon:
This traditional grape boasts good vivacity with distinct aromas of cranberry, citrus fruit, herbs and boxwood, underscored by a zest of spicy acidity. This is a fragile variety that is very sensitive to the soil and the climate. Sauvignon is one of the most aromatic varieties, with plenty of nuances, which are highly influenced by the terroirs. Originating from the Loire Valley, the region's Sauvignon is world renowned, thanks to the notoriety of its appellations (Touraine, Sancerre…).
Melon de Bourgogne (Muscadet):
This variety is precocious and resists well to the cold and frost. The wines made from this variety display good vivacity and heaps of freshness in their youth. However, when they are planted in infertile terroirs, they can still age well and rival the greatest white wines in terms of complexity and length on the palate.
"The matter and the richness of the wines of the Loire Valley, whatever their color and style, do not mask tasty fruitiness, maturity and freshness, harmony and accessibility." Olivier Poussier, World's Best Sommelier 2000

Maison Ackerman's winemakers
L'expertise des cépages est sans conteste un des grands savoir-faire de la Maison Ackerman. En effet, nos œnologues interviennent de la vigne au verre. Ainsi ils supervisent la conduite du vignoble, les vendanges, les vinifications, les assemblages et l'élevage afin de pouvoir vous offrir la meilleure expression de nos cépages.
Nos œnologues garantissent la qualité de nos produits. Leur métier fait appel à tous leurs sens et leur expertise, tel un parfumeur cherchant sans cesse à créer de subtiles fragrances. Dans le monde du vin, c'est l'expert œnologue qui sublime le parfum généré initialement par la Nature.