Bernard Jacob,
Managing Director
Forerunner and fine sparkling wine specialist, Jean-Baptiste Ackerman introduced the production of Saumur Brut and Crémant de Loire, according to the méthode traditionnelle. Our strong presence at the heart of this winegrowing area for more than two centuries, since 1811, and our quality requirements combined with the professionalism of our teams, has made Maison Ackerman a key player of the Loire Valley.
Situated in Saumur, Maison Ackerman commingles the charm of the Loire's landscapes with the prestigious patrimony of great wine houses. It boasts an architectural treasure: troglodytic caves, bearing the traces of time and man's handwork, combining the art of blending and immersive art, inspired by land art. In view of promoting our beautiful region and our heritage, we have fully invested in the development of tourism and the patronage of contemporary art, in particular since 2015, when we created an artists' residency. Moreover, we were recognized as a reference in terms of French wine tourism by the Ministry of Foreign Affairs and International Development in 2016. At present, around 40,000 tourists visit Ackerman each year.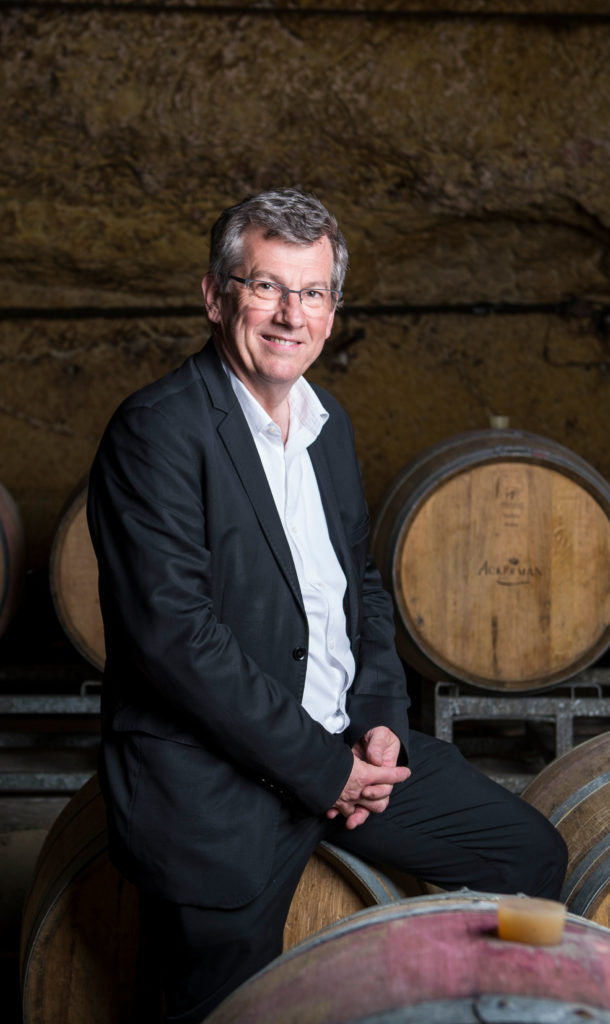 A troglodyte heritage, must-see caves

A House based in Loire Valley for more than two centuries
Maison Ackerman was born under a lucky star, as it was founded in 1811: the year that a highly exceptional vintage was harvested. We owe the name of our House to Jean-Baptiste Ackerman. Jean-Baptiste was a young, intrepid, curious and talented man from Brussels. He settled in Saumur, where the Thouet throws itself into the Loire – the chief transport route of goods (wine and tuffeau stone) in France at the time. He grew new roots along the banks of this river and its nearby troglodytic caves. This is where he established our House's historic site.
A true love story was born first of all between Jean-Baptiste and Saumur and then between Jean- Baptiste and a lady from Saumur, Emilie Laurance, whom he married in 1829. Louis-Ferdinand was born from their union and replaced his father in 1866. This was the start to an incredible family saga.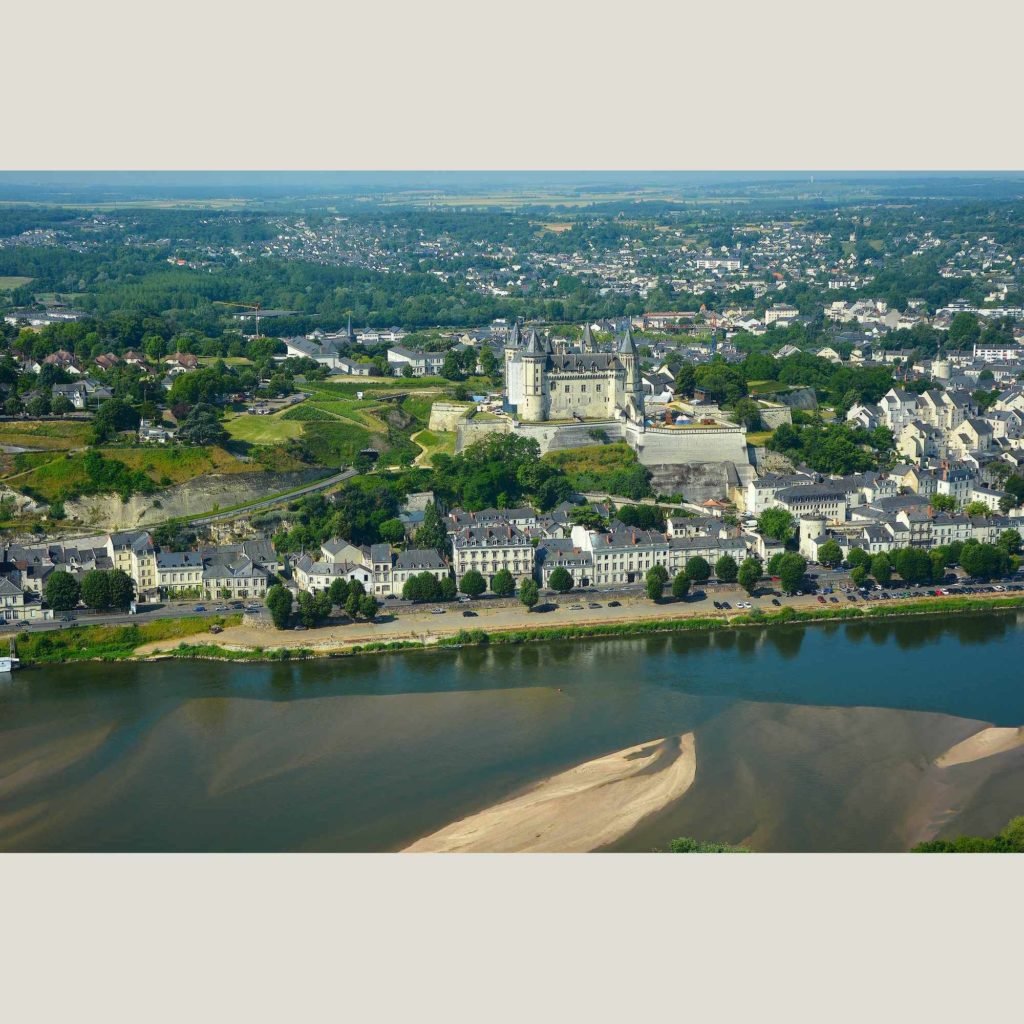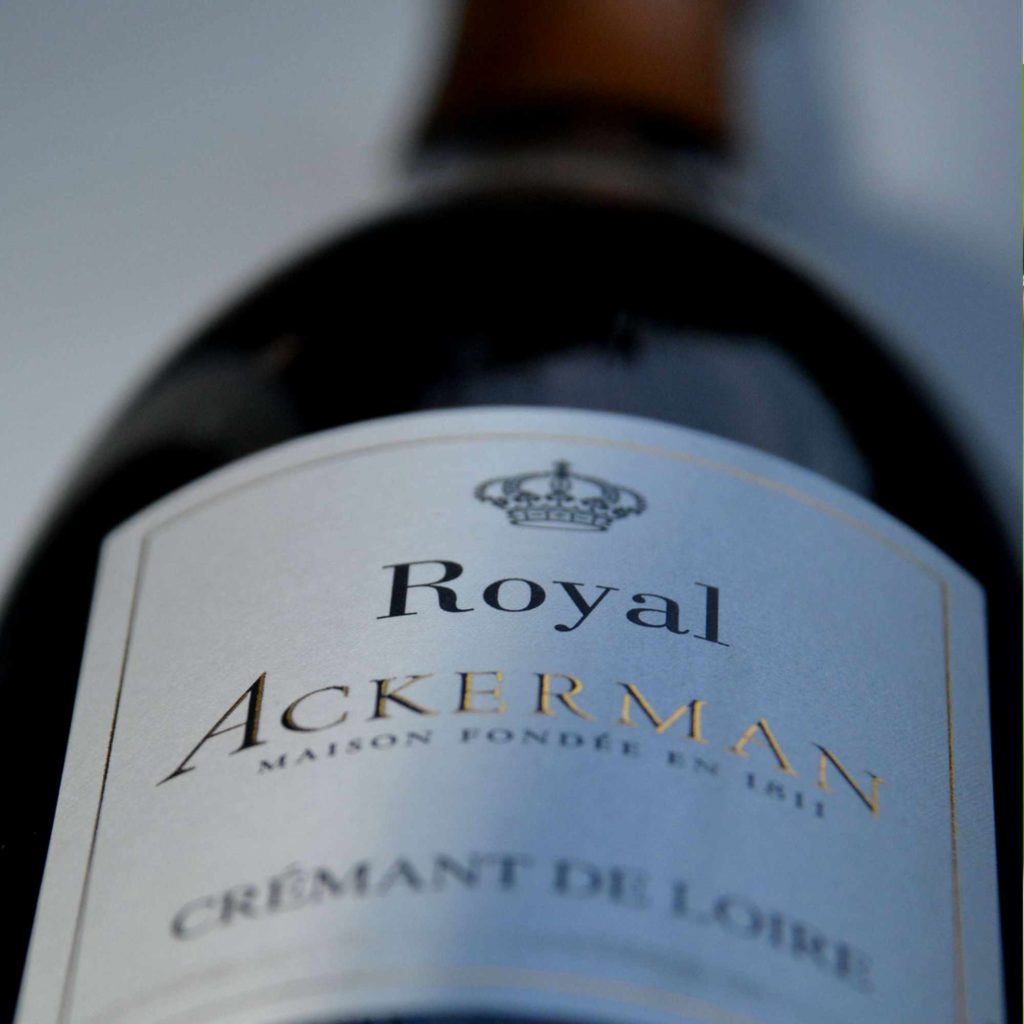 Audacity, the ransom of success !
Jean-Baptiste accomplished the extraordinary feat of unlocking the secret of Saumur sparkling wines. He was the first to use the méthode traditionnelle to make white sparkling Saumur wines in the 1820s. After experimenting and fine-tuning the technique for several years, his first bottles of sparkling wine were a great success and won several medals at shows and competitions in France, like in 1839 at the Industrial Exposition of Paris and abroad. With over one hundred awards per year, Ackerman's fine sparkling wines still largely contribute to our House's fine reputation and position as a genuine reference in Loire Valley wines.
In line with the audacity of our founder and his successors, we are committed to perpetuating this heritage from vine-growing through to wine sales. With close to 105 hectares of parcels spread throughout the entire Loire Valley vineyard, we benefit from an exceptional terroir, allowing us to fully exert our expertise and know-how.
Loire Valley wine leadership necessitates a high level of excellence, a challenge that we are meeting thanks to the daily implication and the passion of our staff, wine-growers and partners. We are all proud to contribute to the fine reputation of our region and its terroirs.
A reference for hedonists and sparkling wine lovers
For over two centuries, Maison Ackerman has been recognized as the custodian of exceptional know-how. Boosted by its strong Saumur roots, our House has successfully seduced its customers with an image recognizable by all. Over the years, wine lovers have understood that they can put their trust in Maison Ackerman. The House guarantees elegant Loire Valley wines with character, ranging from brands for casual occasions through to offerings elaborated for special tasting moments.
Our values: Elegance, Diversity, Audacity
The House is strongly involved in the vineyard from pruning through to harvesting.
Vineyard ownership
Over 200 years of know-how and high standards of quality: the wines are elaborated as if they were a Grand Cru.
A R&D center at the very heart of the vineyard.
The latest winemaking and bottling technology.
A leading role: if the Loire Valley is the number one producer of sparkling wines in France after Champagne, Ackerman is the biggest operator.
A wide and well targeted consumer base: Ackerman is the leader in Loire Valley sparkling wines with most especially large market share in the AOC Crémant de Loire and Saumur segments.
A spirit for innovation: in line with Jean-Baptiste's pioneering spirit, Ackerman is pursuing a dynamic innovation policy in relation to sparkling wines, with brands that have expanded the market and attracted new consumers: XNoir, XRouge, Blanc de Noir, Ambrosa, …  Ackerman offers bubbly, luminous and tasty wines, accessible to all.
Find out more about our values and commitments.