Values, Commitments and R&D
An eco-responsible viticulture

Limiting the impact on the environment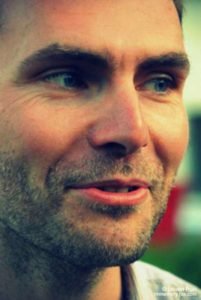 For many years now, Maison Ackerman has been committed to sustainable development and is encouraging its various partners to take part in this challenging quest. We are a key player of the Loire Valley and have launched a number of initiatives. When it comes to vine-growing, we have discussed alternative and eco-responsible measures with our growers and partners in view of entirely including each parcel in the local eco-system. Hedge planting, late mowing and butterfly monitoring, currently count among our measures and are examples of our investment in the conservation of the Loire Valley's biodiversity.
Our vineyard has obtained High Environmental Value certification.
With regard to winemaking, our Research and Development strategy strives to reinforce this continuous quality improvement effort, with for example, a decrease in the doses of sulfites in all of our wines.
In terms of logistics, the reasoned management of our water resources and the systematic sorting of our waste confirm our commitment to environmental friendly practices.
"We are conscious that everything we do takes into account the fact that production, innovation and research have to include environmental preoccupations." Pierre Charon, Winemaker
Eco-grazing is defined as an alternative and/or complementary method to the mechanical management of landscapes and is part of an agro-ecological approach: seven Ouessant sheep have joined our parcels since last May. This rustic breed is naturally small, so it moves with ease around the vineyard. The goal of the flock's presence is that of managing and fertilizing the soils during the winter period.
The spot selected for eco-grazing is a top quality parcel that produces, among other things, the Nouvel Esprit range, without added sulfites.

Maison Ackerman works on a daily basis with over 290 collaborators, making it one of the biggest employers in the entire department. If you take into account our partners and suppliers, over 500 indirect jobs depend upon the activities of our House.
When it comes to the maintenance of our green areas we hire workers from job creation non-profit organizations or centers providing care through employment.
This choice creates indirect jobs for local workers and companies.
Via a human resources policy focusing on the well-being of its employees, continuous training and social dialogue, Maison Ackerman is doing everything it can to uphold a calm and stable working environment. In view of checking the correlation between the management's commitments and the reality of day to day work, a social barometer is carried out each year.
Maison Ackerman is part of a union of cooperative entities based upon a stable and local shareholder base. Our chief owner is the Terrena group that has been involved for more than 130 years in cooperative activities. The AOP system and the group's strong regional ties offer a guarantee for the future of the employees and the growers with whom we work. Moreover, all of the decisions concerning the future of our House are taken locally.
As a result, Maison Ackerman holds all the trumps to maintain a strong relationship with this region, where it has been situated over the past two centuries.