Values, Commitments and R&D
An eco-responsible viticulture

Limiting the impact on the environment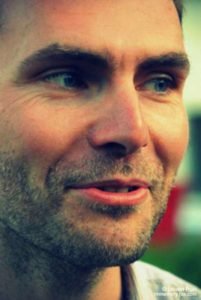 La prise en compte de l'environnement en viticulture doit permettre de satisfaire les attentes de nos consommateurs, de l'aval de la filière et de répondre à l'exigence d'une production durable. Acteur primordial du Val de Loire, la Maison Ackerman est donc engagée, depuis plusieurs années, dans une démarche de développement durable.
Nos vignerons et partenaires sont sensibilisés aux pratiques alternatives et éco-responsables afin d'intégrer pleinement chaque parcelle dans l'écosystème où elle se situe. L'implantation de haies aux abords des parcelles, les tontes tardives et le comptage des papillons font aujourd'hui partie de nos itinéraires techniques et sont autant d'exemples de notre investissement pour la sauvegarde de la biodiversité en Val de Loire.
Notre vignoble est certifiée HVE (Haute Valeur Environnementale)
Au niveau œnologique, notre cellule R&D (Recherche et Développement)  vient appuyer et soutenir cet effort d'amélioration continue de la qualité comme, par exemple, la diminution des doses de sulfites dans l'ensemble de nos vins.
Au niveau logistique, la gestion raisonnée de nos ressources en eau et le tri systématique des déchets produits sont autant de témoins de notre volonté d'inscrire pleinement nos activités dans cette démarche environnementale.
"Nous agissons, testons, validons avec la conscience qu'aujourd'hui la production, l'innovation et la recherche doivent intégrer les aspects environnementaux." Pierre Charon, Oenologue
Eco-grazing is defined as an alternative and/or complementary method to the mechanical management of landscapes and is part of an agro-ecological approach: seven Ouessant sheep have joined our parcels since last May. This rustic breed is naturally small, so it moves with ease around the vineyard. The goal of the flock's presence is that of managing and fertilizing the soils during the winter period.
The spot selected for eco-grazing is a top quality parcel that produces, among other things, the Nouvel Esprit range, without added sulfites.

Maison Ackerman works on a daily basis with over 290 collaborators, making it one of the biggest employers in the entire department. If you take into account our partners and suppliers, over 500 indirect jobs depend upon the activities of our House.
When it comes to the maintenance of our green areas we hire workers from job creation non-profit organizations or centers providing care through employment.
This choice creates indirect jobs for local workers and companies.
Via a human resources policy focusing on the well-being of its employees, continuous training and social dialogue, Maison Ackerman is doing everything it can to uphold a calm and stable working environment. In view of checking the correlation between the management's commitments and the reality of day to day work, a social barometer is carried out each year.
La Maison Ackerman fait partie d'un regroupement de coopératives qui repose sur un actionnariat stable et régional. Notre actionnaire majoritaire est le groupe Terrena, engagé depuis 130 ans dans l'aventure coopérative. Le système des AOP et le fort attachement du groupe à la région constituent une garantie pour l'avenir des salariés et des vignerons avec qui nous travaillons. De plus, toutes les décisions qui engagent l'avenir de notre Maison sont prises localement.
La Maison Ackerman a ainsi toutes les cartes en main pour entretenir ce rapport fort au territoire sur lequel elle est implantée sans discontinuer depuis plus de deux siècles.